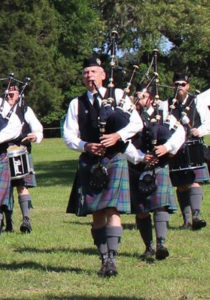 A well-tuned, well-played pipe transforms any observance or event to exhilarating experience. As the North Georgia Piper, I am here to serve you and take joy in providing quality piping in a professional manor that will please you and your guests.
The pages of this site are designed to answer your basic questions, and I look forward to the opportunity to talk with you to answer any specific questions you may have.
I am a very seasoned performer offering reliable, responsible service. My site is new and still under construction but I am not! There will be more information and sample recordings here in the future, but don't hesitate to contact me now.
Let me know how I can serve you. – Rob Rogers