Thrill to the Sound of Bagpipes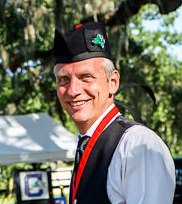 The highland bagpipes create a sound like no other, touching the heart and stirring the soul. A well-tuned, well-played highland bagpipe brings a special exhilaration to any observance or event.
As the North Georgia Piper, I am here to serve you in Atlanta and around north Georgia. I take joy in providing quality piping in a professional manner. My bagpipes will elevate your celebration or add poignant accompaniment to a solemn occasion. Bagpipes are the perfect accompaniment to:
Weddings
Gatherings & celebrations
Kirkings
Golf tournaments
Military banquets
Graduations
Retirements
Church and Holiday Memorials
Funerals
Experienced Piper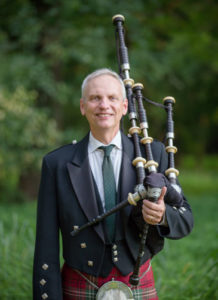 I am a seasoned performer offering reliable, responsible service. I am active in piping in the eastern U.S., a member of the Eastern United States Pipe Band Association, and a competitive solo piper. I am a founding member and piper with the North Georgia Pipes & Drums. I look forward to the opportunity to talk with you and answer any questions you may have.
Let me know how I can serve you. – Rob Rogers
Contact:

Image credit: the Painting above, entitled Heritage Still Life, was created by American painter Matthew Bird of Baltimore, Maryland. His award-winning watercolor paintings have been exhibited in juried shows across the United States, as well as in Canada, China, Greece, Hong Kong and Italy. Prints of this and other works are available at matthewbird.com. The bagpipes in the painting are my own. (I'm the fortunate uncle of the artist.)